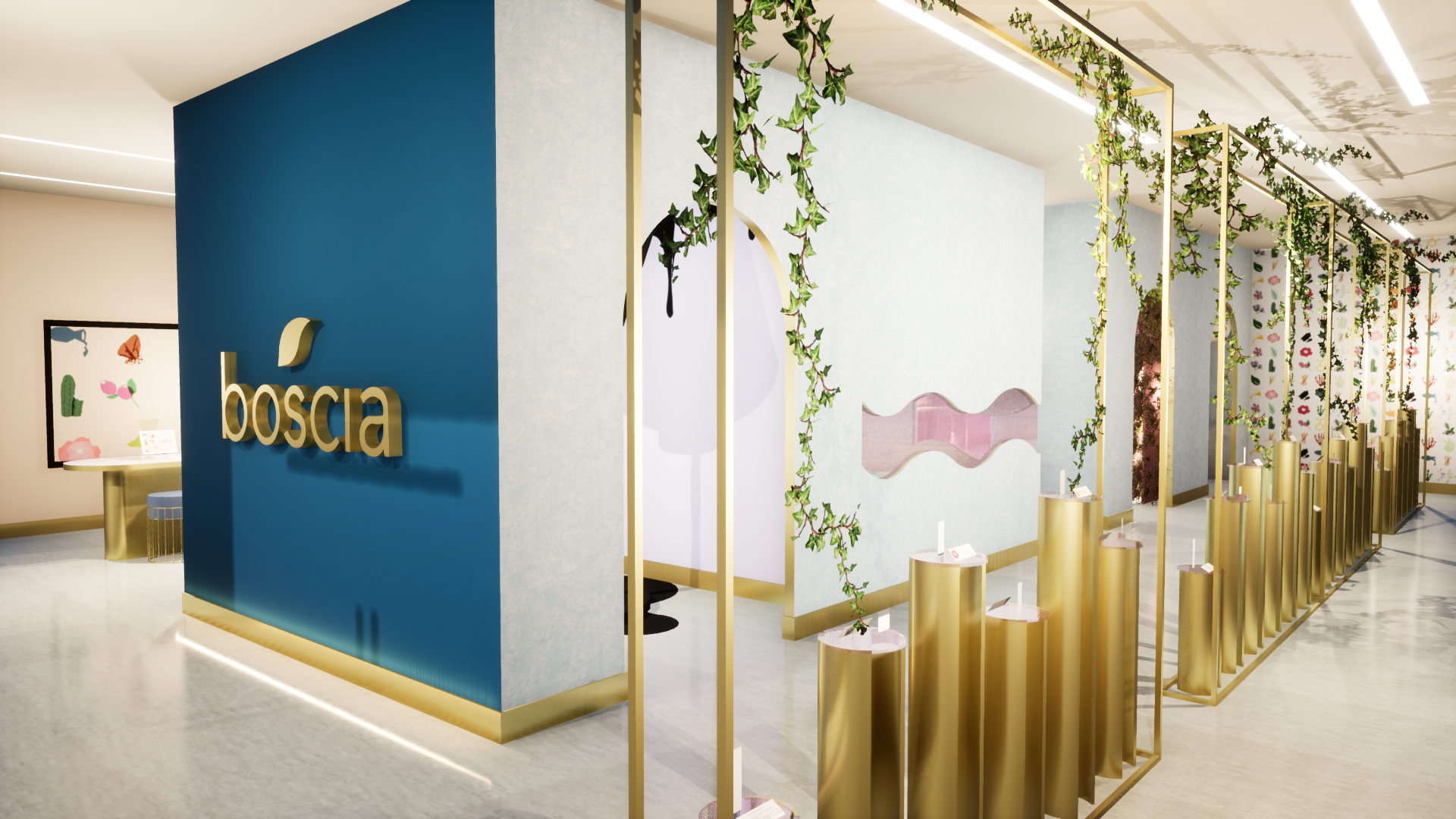 The goal for the design is to bring Boscia's philosophy and unique characteristics to a physical structure. A feature of the design concept is arches that are showcased through the space. The arches provide a soft cutout from one room to the other to open up the space and give the visitors a broader view. The layout surrounds four rooms that represent four of the best seller collections of Boscia. 
Since the brand values and proudly expresses their use of ingredients, they are showcased on the right side of the floor plan through alternating pedestals and educational posters on the wall. The left side of the space provides more interactive activities such as a game station, a lounge area and a photo shoot wall.
The textures, colors and themes used throughout the space create Instagramable moments that would help Boscia grow through social media. The lush textures accompanied by a variety of hues and furnishes create a high luxury space that invites the visitor and makes them stay longer to learn more about the brand. 
Programs used: AutoCAD, SketchUp, Twinmotion, Photoshop, Illustrator, InDesign